How to Clean Your Stainless Steel Tumbler
Even the toughest of stainless steel travel mugs need a bit of TLC to keep them functioning at their best, and providing you with the best-tasting drink possible, for years to come!
Here, we've outlined the best ways to clean your stainless steel tumbler- both on a light daily basis, and also for those times when you're looking for a deep, sanitizing clean to ensure your most perfectly spotless mug.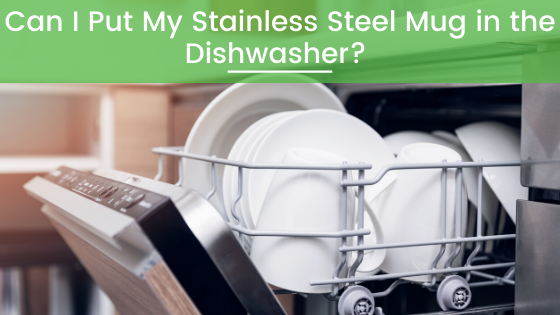 Yes! That is, of course, if you've chosen Greens Steel as your go-to brand for a trusty travel mug or bottle.
Unlike other travel cups, the entire range of our Greens Steel Beast Tumblers, Bottles, Lids and Straws can all be washed in the dishwasher!
...Because life gets busy, and we know you want to be out enjoying the great outdoors, rather than scrubbing dishes constantly!
Not all travel tumblers on the market are created equal however, and many aren't crafted with the premium durable finishes that Greens Steel have, so if you've opted for a different brand, be sure to check the manufacturer's washing directions.
The entire Greens Steel range of mugs and bottles are built tough, to withstand anything you can throw at them... Regular dishwashing included! They come with a super durable powder-coated exterior in the colorful designs, and a superior brushed non-scratch finish on the outside of the silver options. And they all come with an electropolished finish on the interior, to ensure your cups stay rust-free and maintain the most pure-tasting drink for you, even with frequent dishwasher use.
The reclosable sliding lid was specially designed not to hold any water inside its channels that could allow contaminants to remain after washing, so your lid is completely dishwasher safe too!
Washing Up is a Breeze in the Dishwasher: Simply separate your lid from your tumbler and pop them both in the top rack of your dishwasher for a quick and easy spruce-up, and you're ready for tomorrow's adventure!
If you're enjoying a hot coffee, tea or smoothie in your Greens Steel Beast Tumbler, try to give it a quick rinse as soon as you can manage after finishing your flavored drink. Having a speedy rinse-out ASAP will allow effortless washing without the need to scrub when it is time to give your tumbler a proper wash, and it'll back up our guarantee that Greens Steel really are the easiest-to-clean cups out there!
If you add anything to your coffee like sugar, milk or cream, pay some special attention to the moving slider part of your spill-proof lid when you rinse it out. Making sure to give your sipper lid a really good rinse while the residue is still fresh will eliminate any stickiness that can collect between the sliding mechanism if you leave it to dry on there, and prevent any sour-smelling odor from dried milk left behind in the seals.
Washing your Greens Steel Tumbler is simple…
To Wash in Your Dishwasher: Just separate the lid from the tumbler and put both pieces on the top rack of the dishwasher.
OR
For Hand Washing: Give both pieces a wash in the sink with a mild dish detergent and a cleaning brush or cloth. Rinse well.
Allow to Dry Thoroughly: Whether you've opted for the hand washing or dishwasher route, be sure to allow your lid and tumbler to air dry completely. Set them upside-down on a drying rack or dish towel and leave the sliding reclosable drink spout on the lid open halfway, to allow the air to circulate through the gaps.


Even dishwasher safe travel mugs benefit from a deep cleaning every now and then! If you're drinking a lot of coffee or tea in your tumbler, the tannins and natural oils in your caffeinated brew can build up on the inside surface of your mug, creating stains. The hot water of a dishwasher can often set these stains in, leaving a bit of residue and unwanted remnants of taste behind- so we recommend you try a deep cleanse on occasion to maintain your mug in its pristine brilliance for the perfect taste every time!
Additionally, our Greens Steel Tumbler Lid is made of three easily removable components that can be separated and cleaned individually when it's time for a deep refresher.
Deep Cleaning Your Stainless Steel Tumbler the Easy Way…
Add about a tablespoon of baking soda into the bottom of your stainless steel tumbler
Pour in a big splash of any household vinegar, anything you have laying around will do.
Set aside to let the mixture foam bubble up, and get to work doing its deep exfoliation on the stains.
Once the initial foaming settles down, pop on your lid, close the drink spout and give it a good shake to distribute the mixture up and around the walls of your tumbler.
Pour the vinegar and baking soda concoction out and give your tumbler a thorough rinse before starting on your lid.
Disassemble the components of your tumbler lid to give them each a good wash individually, and remove any built-up residue that's accumulated between the seals. Simply slip out the slider sipping spout cover, and ping off the rubber ring that creates the spill-proof seal around the lid's outer rim. Wash each part in soapy water, rinse in fresh tap water and leave to dry completely before reassembling.
We like to use a quick splash of mild dish soap when doing the final rinse of your mug, to make sure you're not leaving any acidic taste behind to taint your next drink!
Allow all the parts to dry separately overnight to ensure they're completely dry before storing them... Or, for refilling with your drinks first thing in the morning to fuel your day's adventure- which is the most likely option if you're inseparable from your coffee mug like we are!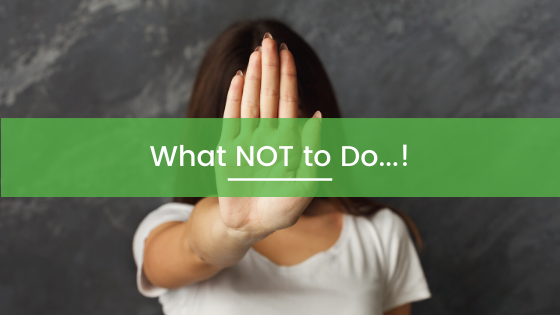 Don't Bleach your Tumbler- Bleach contains a powerful oxidizing agent that breaks down and compromises the chromium oxide in your travel tumbler- and that's the very component that makes your steel stainless. Over time, this causes a powerful chemical reaction and oxidation that results in rust. Cleaning your tumbler with bleach is a big no-no, so stick to good old vinegar and baking soda if you need a supercharged clean!
Don't Use Steel Wool- Steer clear of metal scrub sponges and wire brushes to scrub the inside of your stainless steel travel mug. The super abrasive metal can etch the surface, creating tiny scratches that attract stains and residue from your drinks. As the drink residue settles into the etch marks, it becomes embedded in the scratches and will be impossible to scrub out, forever tainting the taste of drinks you'll put in your tumbler down the road.
Try these pro tips for the best ways to clean your stainless steel travel mug, and you'll enjoy many years of pure-tasting, delicious drinks to take along with you on all your adventures! Greens Steel travel tumblers are premium quality, highly durable, and most importantly- Easy to Clean! So grab yours here and spend more time out exploring the world, and less time hunched over the kitchen sink!
Cheers to that!
Fefe | Greens Steel Author
---
---